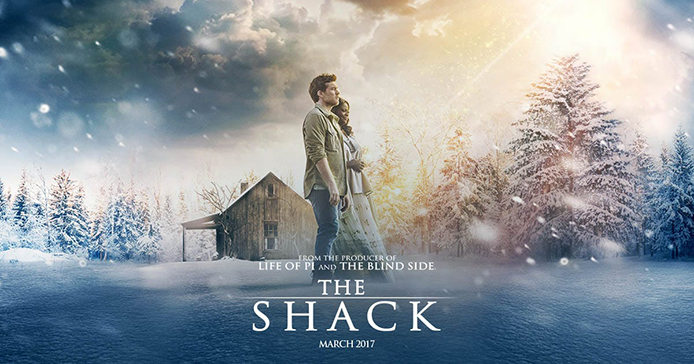 Blasphemous. Dangerous. Heresy. Unbiblical. These are the words religious purists use to describe the book The Shack and the recently released movie by the same name. Despite seeing a few good things in it, they are overwhelmingly critical.
But what horrors are in it that could possibly merit these warnings? Is it a bit too hokey? (It is. In his vision, the protagonist has meals and conversations with the holy Trinity and walks on water with Jesus). But no, nothing like that according to these hair-splitting legalists. To them, the big sins of The Shack, are that it makes God out to be too loving, overly forgiving, remarkably understanding, naively inclusive, irresponsibly lax on biblical/church authority, and nowhere near sectarian, religious, angry, and punishing enough to reflect the God of the Bible!
"If the God found in The Shack is the one people choose to follow, I fear they face grave eternal danger," states evangelical critic Roger Patterson. "In the film, Papa [God] expresses only love and has no room for wrath, justice, or holiness… The God of The Shack is not interested in justice in an ultimate sense," he adds in Staying Outside The Shack. Randy Alcorn also voiced concerns about the scriptural basis of The Shack in his similar review, Reflections on The Shack. Seattle pastor Mark Driscoll used to warn his congregation not to read it. Albert Mohler thinks the book's popularity is due to a lack of "evangelical discernment."
Hmm… let's deconstruct this.