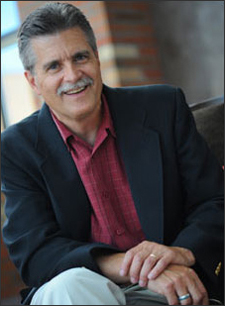 I always loved to write but never dreamed I'd become an author until I got the idea to write about my spiritual evolution and all the research I had culminated over the years.
Before that, I wrote for mission agencies and nonprofits, wrote grant proposals, marketing copy, and finally became a Senior Writer for World Vision.
Writing books is not easy. It takes hard work, humility, perseverance, and a support network to break through. Even then, I'm a far cry from writing the one million words they say it takes to finely tune one's craft.
I attribute any success I've had as an author to the inspiration and practical assistance I've received from fellow writers in a writer's group in Silverdale, WA, the Pacific Northwest Writers Association, and a host of authors I've read and seek to emulate.
Acknowledgments
Thanks to the following eclectic group of authors for their outstanding ideas and extraordinary books, which have fueled my research and inspired my writing: Ayaan Hirsi Ali, Bryan Berghoef, Diane Butler Bass, David Berlinski, Marcus Borg, Greg Boyd, Tony Campolo, William Countryman, Harvey Cox, John Dominic Crossan, Ken Dahl, Gary DeMar, Bart Ehrman, Jacques Ellul, Eric Elnes, Julie Ferwerda, Wendy Francisco, Brad Jersak, Stephen King, Anne Lamott, Raymond Lawrence, Jessica Maxwell, Brian McLaren, Donald Miller, Mark Noll, Robin Parry, Frank Schaeffer, Christian Smith, Thomas Talbott, Phyliss Tickle, Mel White, Garry Wills, N.T. Wright, and Philip Yancey.