Thanks for visiting. Blog topics are above. Learn about safely navigating a faith shift or the implications of history on spirituality. Do comment and share your views. Enjoy the ride!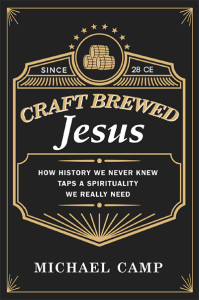 New book taps the answer:
What if the modern American church has its Christian history wrong? According to ex-evangelical Michael Camp, most American believers fail Christian History 101. Drawing on his own historical research and missionary experience, he discovers most popular Christian views of the Bible, church, sin, salvation, judgment, the kingdom of God, the "end times," and the afterlife—pretty much all religious sacred cows—don't align with the beliefs of the original Jesus Movement. Some of them not even close.
Camp's Craft Brewed Jesus paves a fascinating journey of a group of disillusioned evangelicals and Catholics. When they decide to meet regularly over craft beers to study the historic foundations of their faith, their findings both rock their world and resolve ancient mysteries.