Thanks for visiting. Blog topics are above. Learn about safely navigating a faith shift or the implications of history on spirituality. Do comment and share your views. Enjoy the ride!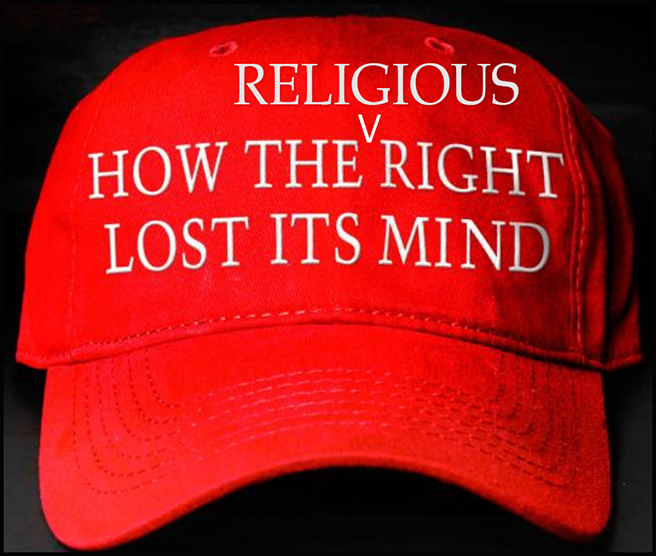 Earlier this month, Charles Sykes, published his book "How the Right Lost Its Mind." A long-time Republican, Sykes describes the gradual evolution of conservative ideas and politics from the likes of intelligent, fair-minded William F. Buckley to the narcissist, reckless, liar Donald J. Trump. His conclusion, on how things changed, almost exactly parallels how the Religious Right lost its mind as well, as "…a movement based on ideas had devolved into a new tribalism that valued neither principle nor truth."
For clarification, it should be obvious that I'm not saying here that all individuals who consider themselves part of the Religious or Political Right have lost their minds. I have many evangelical family and friends who are kind, decent, and thoughtful people and some of them voted for Trump. I'm drawing attention to the religious and political movements (to which individuals belong) that often take on a mind of their own and then gradually lose that mind.