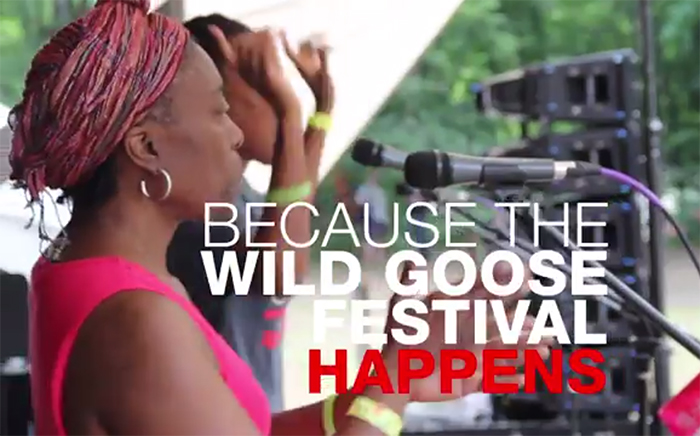 Ever feel religious alienation? There's a better way.
I'm honored to be invited to be a speaker at this year's Wild Goose Festival – the intersection of spirituality, art, music, and social justice. The open-minded, celebratory atmosphere of speakers, storytellers, musicians, artists, and wayfarers who embody the grand themes of inclusive love, welcome honesty, social equality, and responsible theology is infectious. The craft beer tent doesn't hurt either.
I'll have a talk on "Jesus, Justice, and Spirituality Outside Organized Religion," where I'll share how traditional modern religion, historically speaking, barks up the wrong tree. And how God's dream of love, equality, justice, and peace transcends all religions and works outside all religion.
Jesus, Justice, and Spirituality Outside Organized Religion
What if Christians really learned their own history? What if that history showed us love trumps doctrine, Jesus' teaching transcends all faiths, and social justice and community work best outside "church"?
Ex-evangelical author Michael Camp says most Christians fail Christian History 101. Contemporary Christianity's sacred cows—traditional views of the Bible, church, salvation, missions, end times, the afterlife, etc.—are not derived from the original Jesus saga. Only by getting re-oriented to the ancient faith can modern believers abandon harmful fundamentalism and forge social change. Any progressive spiritual movement must know its origins, operate outside organized religion, and work with people of other faiths and no faith; or risk irrelevance in our post-modern world.
Join Michael in this lively conversation that takes you on an historical, transformative journey, liberating you to voice doubts, ask tough questions, share your evolution, and follow your own spiritual path where the historical evidence leads.
Join me and save 25% off weekend pass with the code BEMYGUEST – http://wildgoosefestival.org/tickets – Join the conversation in your comments. How has a good study of history helped you rethink the Bible, church, salvation, mission, justice, and the future?